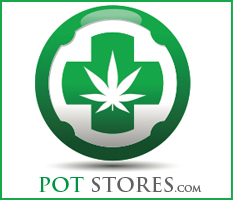 (PRWEB) February 28, 2013
Tourists and vacationers who once poured onto Colorado's ski slopes, breathed in its fresh air and snapped hundreds of pictures of beautiful mountain scenery may soon be visiting Colorado for another reasonto enjoy the legal purchasing and smoking of marijuana.
Potstores.com reports that with the passage of Colorado's Amendment 64, Colorado's economy is expected to grow enormously due to the ability of people living out of state to visit Colorado and legally purchase and smoke pot without fear of being arrested. An article recently published in the Denver Post titled Colorado marijuana task force recommends allowing pot tourismstates that although a state government task force has agreed to place a specific limit on just how much pot-loving vacationers can buy, economists and tourism industry experts are still predicting a tremendous financial boon for Colorado's hotels, restaurants, shopping malls and just about every retail business operating in the state. In fact, anxious pot aficionados as well as retail business owners anticipating the financial windfall will be excited to know that Colorado begins accepting applications this year from ambitious entrepreneurs wanting to open their own pot store in Colorado.
Colorado, like all other 49 states, has suffered serious reductions in revenue normally generated by tourism due to the recession. Not wanting to do anything to prevent the arrival of millions of vacationers potentially spending millions of dollars in their state, Colorado's pot task force concurred that Amendment 64 does not restrict the purchase and use of marijuana to Colorado residents, but only to those under 21 years of age. Although vacationers may have to abide by caps on how much they are allowed to buy, it probably won't be enough of a restriction to avert the expected rush of pot lovers and the curious from visiting Colorado.
While Colorado's tourism industry may be happily anticipating recouping much, if not all, of their losses due to the poorest economic conditions since the Great Depression, the fact that selling or possessing marijuana in the U.S. is still in violation of the federal UCSAthe Uniform Controlled Substances Act. In fact, the federal government could legally sue the state of Colorado (and Washington, the other state that recently legalized pot use) for deliberately countering U.S. federal laws, as well as charge tourists with misdemeanor pot possession.
On a more progressive note, Potstores.com predicts the U.S. government will not interfere with Colorado's amendment primarily because of growing acceptance of legalizing marijuana and because President Barack Obama has already stated that federal law enforcement personnel should not consider it a top priority to prosecute Colorado marijuana users.
In addition, Washington and Colorado lawmakers have proposed legislation called the "Respect States and Citizens' Rights Act of 2012″ in order to safeguard pot laws approved by Colorado residents. The act is intended to negate any federal laws that attempt to overturn any state- approved marijuana laws. The Denver Post has reported that Representative Diana DeGette (D), due to "aggressive policies" targeting treatment of medical marijuana providers by the federal government, is planning on taking action to prevent the government from "denying money to Colorado" or installing punitive practices that would be detrimental to the citizens of Colorado.
With the amount of revenue expected to be generated by taxes and tourism spurred by passage of Amendment 64, Colorado may soon represent one of the most economically stable states in the U.S.–and the most controversial.